Please note that Football Money Maker Method 6 is the same as Football Trading Secrets Method 9. Check that you do not already own FTS Method 9 before ordering FMM Method 6
"Football Money Maker – Method 6 continues my series of simple-to-use and profitable football betting methods. Once again, it has been awarded a Recommendation from a trusted, independent betting system review website."

Football Money Maker -Method 6 (formerly released as Football Trading Secrets – Method 9) is yet another in my highly-popular series of football trading techniques that many people are making profits with month after month. 
This method has been developed around 8 key features that we all look for in a betting system. Those features are:
It must be very simple & quick to make selections


We've all come across those systems where you need to spend 10-15 minutes of looking up data on various websites to be able to decide whether a bet is feasible. None of us really has the time to spend doing this – FMMM6 lets you decide if a bet is possible on a particular match in less than 2 minutes

The bets must have 'value'


Put simply, this means that the odds for the bet are better than they should be. If we have odds that are higher than the strike-rate indicates that they should be, then we must make money over time

Bets can be selected – and placed – well in advance of kick-off time


With FMMM6, you can select & place your bets as early as the day before the match kicks off.

Able to get bets placed with both the odds and the stake that you want


FMMM6 has been developed with the need to have sufficient market liquidity so that you are able to get your bets matched without difficulty

High strike-rate with good Return On Investment


We all hate having losing bets so this technique has a strike-rate of over 90%

Quick recovery of losses from unsuccessful bets


Because bets have a reasonably high Return on Investment (on average around 10%), then it doesn't take too long to recover losses from unsuccessful bets

Ability to trade out for a small loss when it looks as if a bet will be unsuccessful


If you are willing to keep an eye on a match whilst it is in-play, then you can reduce losses from unsuccessful bets by trading out early. This means that loss recovery is much quicker

Back bets only


A lot of people don't understand how lay bets work & are much happier just placing simple Back bets
Football Money Maker – Method 6 has rules that are very easy to follow.
The method involves:
going to a particular website & picking a match using a set of very simple rules

placing a back bet on the Over/Under 4.5 goals market

letting the bet run until full-time
The method has a high strike-rate & produces a Return On Investment of typically 6-15%.
It couldn't be easier!
Here is a screenshot of my Betfair Profit & Loss between 5th & 15th February 2017 (click on image to enlarge):

All bets were made using a fixed £25 stake (ie no compounding was done)
And you don't just have to take my word for how profitable Football Money Maker Method 6 is:
As usual, the independent review website Best Betting Review is doing a long-term trial of the FMMM6 system that began on 27th February 2017.
Up to the 30th November 2020, a total of 2525 bets had been placed of which 2417 were successful (a strike-rate of 95.7%). The £500 starting bank has grown to £3139.73.
You can read the full review by clicking here.
How can you Football Money Maker – Method 6?
As usual, I have produced a detailed video that explains the method & shows it being used on real matches using real bets.
Football Money Maker Method 6 Video (52 mins)
This video explains in detail how to select matches for bets & what bets need to be placed. The video shows real bets being placed on real matches. By the time you have finished watching the video, you will be confident in being able to select appropriate matches & place your own bets.
In addition, you are also shown more cautious betting strategies that will result in a lower ROI but a higher strike-rate.
The usual rule of using bets that each risk 5% of your betting bank applies with FMMM6, although this could be increased to 10% once you are happy that you can consistently make profits & recover any losses.
You are doubtless now wondering – how much is this going to cost?
Given the proven track record of profitability that this method provides you with, you might think that it would be available at a premium price of at least £100…
But FMM Method 6 is in fact priced at a very reasonable
WAS £43

  

NOW ONLY £15
Just click on the order button below NOW to get your copy: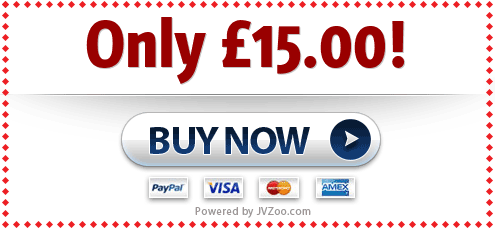 PLEASE NOTE THE FOLLOWING:
As ever when I produce a new system video, I get a very small minority of people who purchase the product & then want a refund (after they've downloaded it & looked at it of course). Well, guess what? –
there is a 'No refund' policy with this product.
Once you have bought the videos, then you will not get your money back because you "didn't like it" or felt that it "wasn't profitable enough" or any of the excuses some people come up with. If you aren't prepared to risk a mere £15, then don't buy my products.
I must hasten to add that the vast majority of my clients are very happy & appreciative of the time & effort that I put into recording detailed explanatory videos & dealing with email queries. I thank them for their support.
 So click on the purchase button below and you will be able to download the video as a zip file after your purchase. The video is in mp4 format so that it can be played on Windows Media Player and just about any other video player software.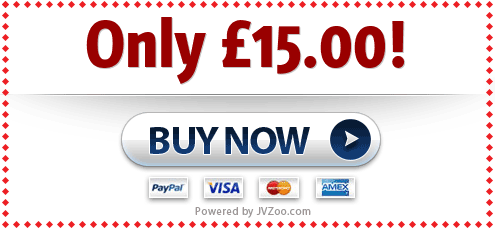 Chris Williams
If you do encounter any problems with downloading the video files, or playing them, then please contact me at losinglays@winning.com